General
VIP FF -Vertical Multistage In-Line Fire Fighting Pumps
It is designed to find solutions for the applications like transfer the clean water to the place of usage in industrial premises, high buildings, fire fighting systems and booster systems at adequate pressure and amount. For this reason, it is conveniently used in a wide range of pumping systems that will respond to specific needs, where the pump's performance and material are important.
Vansan Vertical Multistage In-line Fire Pumps can be connected directly to a single pipeline thanks to the suction and discharge flanges of the same diameter that are placed in the same axis. This special design provides a compact installation and pumping system.
Pump bearings are lubricated by means of the fluid it compresses and are designed for a maximum operating pressure of 25 bar and for pressurization of liquids between temperatures of -20ºC and +120ºC.
Applications
Fire fighting
Low pressure
High pressure
Special solutions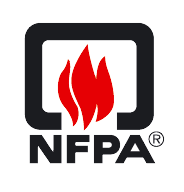 Parts

| | |
| --- | --- |
| | Fire Fighting Equipment |
| 1 | Fire Fighting Pump |
| 2 | Jockey Pump |
| 3 | Reservist Pump |
| 4 | Fire Fighting Control Panel with Test Program |
| 5 | Sound and Light Alarm |
| 6 | Manometre |
| 7 | Pressure Switch |
| 8 | Chassis |
| 9 | Collector |
| 10 | Solenoid Valve |
Others
Product Code System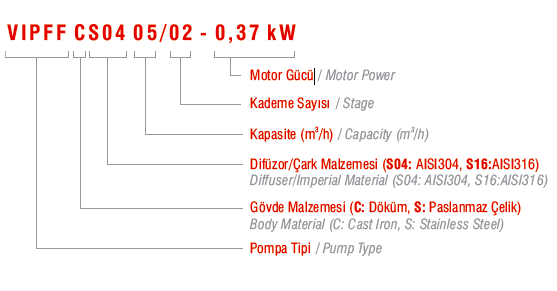 Fire Fighting Pumps
These pumps provide pressurized water to extinguishing systems those work with water and are expressed by nominal flow rate and the value of nominal pressure. The shut off head (when capacity is zero) of the pumps should not be less than 140% of the pressure at the working point and not less than 65% of the pressure at 150% flow rate. Such pumps can be used to meet the requirements of a system that works with a capacity of 130% nominal flow rate, provided that the required pressure value is met. In the event that only a single pump is used in the system, the replacement pump must be of the same capacity. If there is more than one pump in the system, then an adequate number of spare pumps will be used, provided that at least 50% of the total capacity is backed up.
Jockey Pumps
The fire fighting system is used with the intention to keep the main pumps from continuously operate during the continuous pressurization of the pipeline and during the pressure drop caused by the leakages.
Control Panel Technical Specifications
Each pump should have a separate control pressure switch. The pressure switch is located inside the control panel and is protected against water hammers, whereas its lower and upper values can be adjusted separately and independently and it can be locked after the adjustment.
Pump control is done with a fully automatic (automatic start- automatic stop) or with a semi-automatic (automatic start- manual stop) pressure regulated system.
Fire pump panels are equipped with an audible or an illuminated alarm device. These alarm devices rings, when the main pumps start to operate or when any malfunction occurs in order to alert the personnel.
There is a test program on the fire pump panels. It can be adjusted in order to activate the pumps at the desired periods to control the system.