General
VSM ENCAPSULATED SUBMERSIBLE MOTORS (ENMOT)
Vansan produces 6″ encapsulated submersible motors. Encapsulated motors are well known with cheaper cost for reparing the motors. These motors are not prefferred often as rewinding cost is cheaper than stator package cost of the motor. However, with the advantage of being the producer, Vansan balances these costs and creates a product which is preferable.
Normally, motor upper body bearing should be dissassembled to do cable connections one more time when the motor power outlet cable is damaged. This operation can be easily within a few minutes, thanks to the practical socket design used in the encapsulated motors. Moreover, there is no need for an electrical technician to perform this operation.
FEATURES
Motor casing and shaft made of AISI304L Stainless Steel
Upper and lower bearing body is made of GG25
Heavy duty thrust bearing
Standard mechanical sealing ( SiC-SiC)
Sand slinger protection
Pressure equalizing diaphragm
Insulation Class F, Protection IP68
Removable lead cable (4m)
Starting method D.O.L. and star/delta
OPERATING LIMITS
Max. voltage fluctuation: ±10%
Max. water temperature: 35 ºC with at least 0.16m/s of water flow speed
Max. motor startings per hour 20/h – D.O.L.
Max. immersion depth: 350 m
Standard mounting position: vertical and horizontal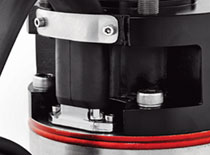 Extremely simple and very practical power cable connection to the motor body.
Heavy duty bearings provides the option to revolve both sides, has the capacity to carry high thrust load.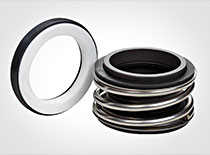 Although mechanical seal is optionally used by other companies, it is always used by Vansan as a standard,to prevent sand and other particles to get in motors to provide long bearing life.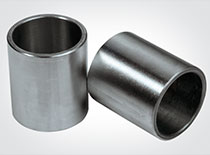 Chrome-plated and precisely machined bearing collets which are located in the radial bearings operating area, have great importance for bearing the rotor.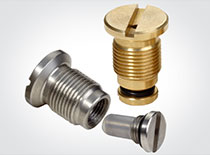 When the pressure drops, it filtrates the water inside well and gets it inside the motor by the help of this checkvalve to balance the pressure inside. That's why pressure differences inside motor never causes membrane under motor to blow up.
GALLERY
Motor Sizes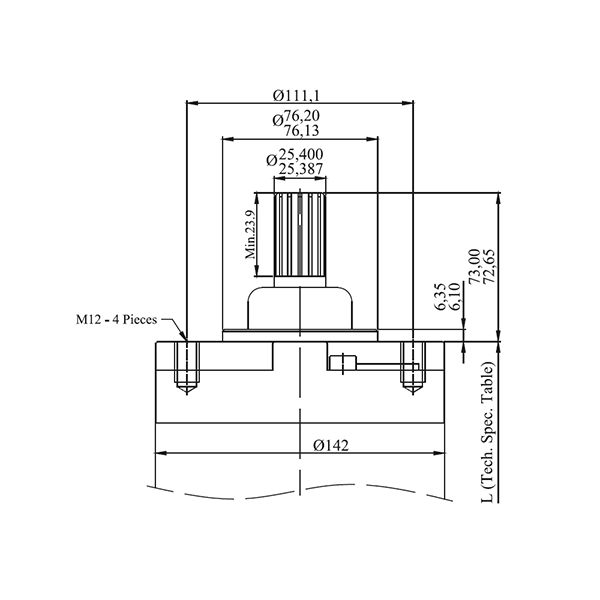 Parts
| No | Part Name | Material |
| --- | --- | --- |
| 1 | Stator | – |
| 1.1 | Winding wire | PVC – P.P |
| 1.2 | Stator package | Magnetic Seal |
| 1.3 | Stator shell | AISI 304 |
| 2 | Rotor | – |
| 2.1 | Shaft sleeve | St 37 (Coated CrNi) |
| 2.2 | Balance ring | St 37 |
| 2.3 | Copper ring | Cu |
| 3 |  Radial bearing | Carbon |
| 4 | Upper bearing body | GG20-22 |
| 5 | Bushing | Bronze |
| 6 | Slinger (sand guard | NBR_EPDM |
| 7 | Hexagon socket cap screws | Inox |
| 8 | Copper ring | Cu |
| 9 | Cover seal | AISI 420 |
| 10 | Mechanical seal | Seramic Carbon |
| 11 | Axial thrust bearing key | AISI 420 |
| 12 | Axial thrust bearing | Carbon With Antimony |
| 13 | Retaining ring | St 37 |
| 14 | Tie rod | Inox |
| 15 | Lower bearing body | GG20-22 |
| 16 | Thrust bearing support | GG20-22 |
| 17 | Ball holder | St 37 (Coated Cr+3) |
| 18 | Thrust bearing ball | Inox |
| 19 | Tilting pads | AISI 420 |
| 20 | O-ring | NBR 70 |
| 21 | Thrust bearing body | GG20 |
| 22 | Copper ring | Cu |
| 23 | Nut | Inox |
| 24 | Screw (thrust bearing base) | Inox |
| 25 | Membrane | NBR-EPDM |
| 26 | Membrane body | GG22 |
| 27 | Hexagon socket cap screws | Inox |
| 28 | Check-valve | Bronz |
| 29 | O-ring | NBR 70 |
| 30 | Cable seal | NBR |
| 31 | Seal cover | AISI 304 |
| 32 | Nut | Inox |
| 33 | Plush (r 3/8″) | Bronz |
| 34 | Ball holder pins | Inox |